Back to the Cutting Board
Honey Roasted Turkey
adapted from Back to the Cutting Board
Dinner | Servings: 8-10
Prep time: 10 min | Cook time: 4 hour 30 min | Total time: 4 hour 50 min
The original recipe I got this from was actually for cornish hens, so if you want to try this on a smaller scale and see how you like it, halve the recipe and use it on 4 cornish hens instead.
Ingredients
1

whole turkey

(10-12 lbs.)

1 cup

butter

, melted

1 cup

honey

1/2 cup

dijon mustard

2 tsp.

salt
Process
Preheat oven to 325 degrees (F).
Rinse turkey, discard the giblets and then place in a roasting pan.
Mix together butter, honey, mustard and salt.
Pour over turkey.
Bake turkey for 1 hour, basting ever 15 minutes with butter-honey mixture. Cover with foil and bake for 2 1/2 – 3 1/2 hours, continuing to baste regularly, or until meat thermometer inserted in the thigh reads 180-185 degrees (F). Let sit at least 10 minutes before carving.
Honey Roasted Turkey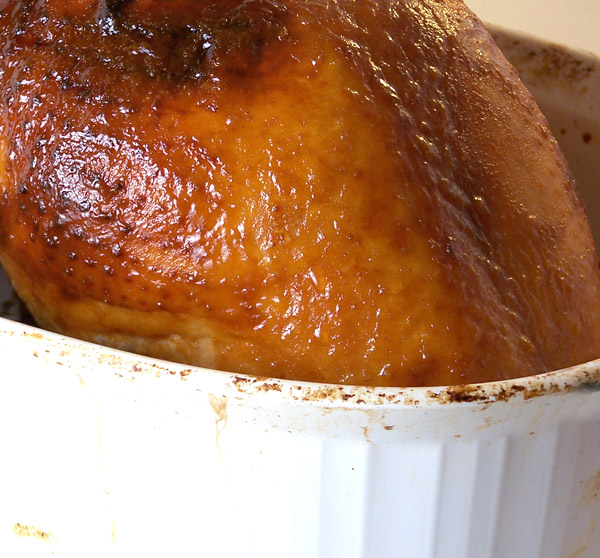 Ingredients
Process