Back to the Cutting Board
Gingerbread Mini-muffins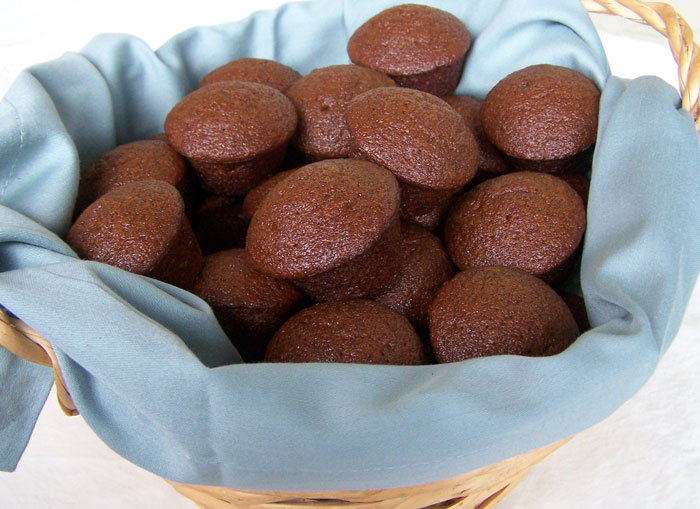 Ingredients
1 cup dark brown sugar
2 1/2 cups flour
1 1/2 tsp. baking soda
1 tsp. cinnamon
1 tsp. ground ginger
1/2 tsp. salt
1/4 tsp. nutmeg
1 egg
1/2 cup molasses
1 cup buttermilk*
1/2 cup unsalted butter, melted
Process
Preheat oven to 350 degrees (F). Spray/butter muffin tins.

Combine sugar, flour, soda, salt, and spices in a bowl. In a separate bowl mix the egg, molasses, milk, and butter. Add the wet ingredients to the dry and stir until just blended.

Add to muffin tins** (about 3/4 full, these muffins don't rise too much, so you don't have to worry about them overflowing) and bake for 15 minutes. If making normal-sized muffins, it'll be more like 20 minutes. Muffins are done when a toothpick comes out clean.