Back to the Cutting Board
Strawberry-Lemon Muffins
adapted from Cooking Light, May 1999
Breakfast | Yield: 12 muffins
Prep time: 10 min | Cook time: 20 min | Total time: 30 min
Ingredients
1 1/4 cups

strawberries

, halved (thawed if frozen)

3 tbsp.

butter

or margarine, melted

2 tsp.

grated lemon rind

2

large

eggs

1 1/2 cups

flour

1 1/4 cups

sugar

1 tsp.

baking powder

1/2 tsp.

salt

2 tsp.

sugar
Process
Preheat oven to 400 degrees (F).
Mix strawberries, butter, lemon rind and eggs in a blender. Don't over-process, you only need to blend for about 15-30 seconds or until the ingredients are just mixed.
Combine flour, sugar, baking powder, and salt in a medium bowl. Pour in strawberry mixture, stirring just until moist.
Spoon batter into 12 muffin cups coated with cooking spray. Sprinkle with sugar. Bake for 20 minutes or until muffins spring back when touched lightly in center. Remove from pan immediately.
Light Strawberry-Lemon Muffins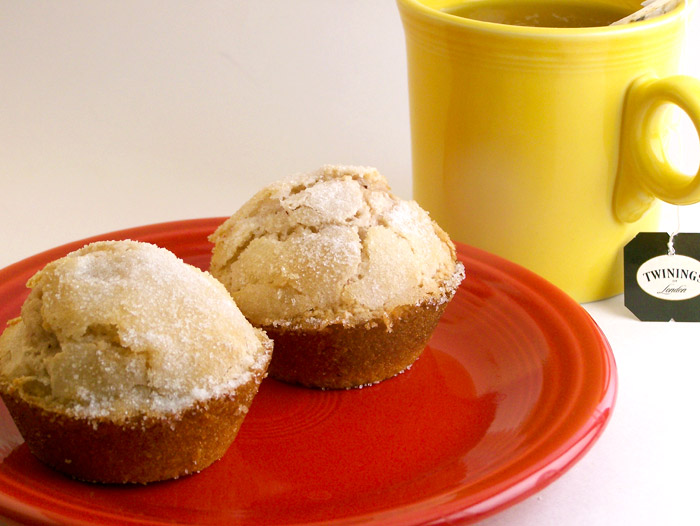 Ingredients
Process