October 19, 2010
I've posted a lot of sweet stuff lately, so I decided it was time to switch things up and post something healthier. Since the weather finally started turning cooler this month, I've been on the look out for some new soups or stews that I love as much as my chicken tortilla and chicken pot pie soups. Unfortunately, there are a lot of soups out there that are bland and boring, but after trying out two disappointing soups I was happy to find out that the third time was the charm with this recipe.
More Recipes
September 26, 2011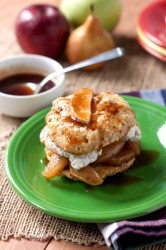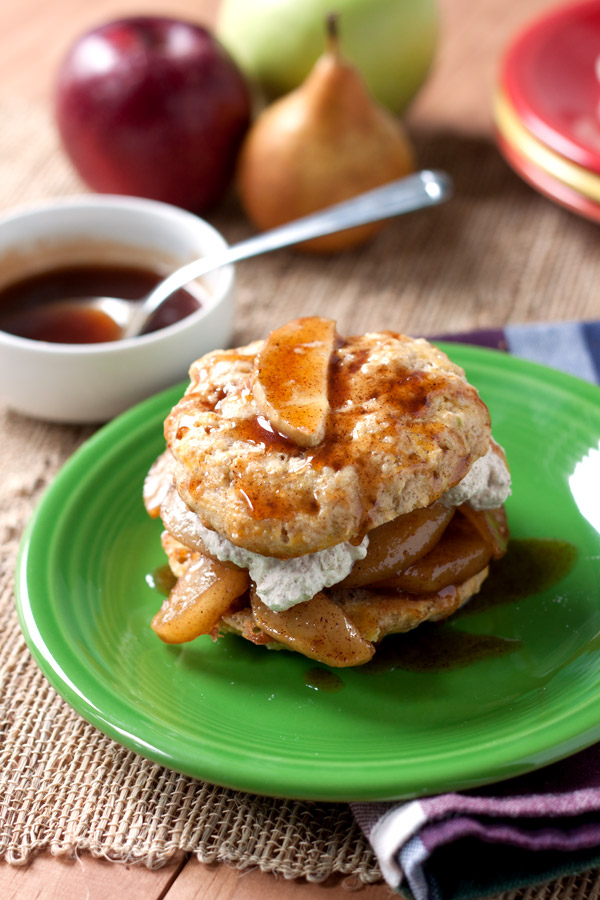 I've been learning to cook for several years now and I finally feel like I'm getting a handle on adapting recipes and improvising to suit my needs, but since I never went to culinary school or anything like that some of the science behind making food still alludes me. Baking can be especially tricky since I've been trying to use more whole grain flours and they don't have quite the same properties as white flour. Today's recipe comes from what I originally thought of as a baking failure, but through some quick thinking I was able to turn it into something pretty awesome.
This started out as a recipe for apple scones because I needed to use up some of the apples I've been getting in my CSA box the past few weeks. I like scones but have always had trouble making them on my own. I can't think of …
August 7, 2008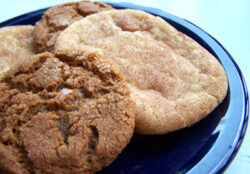 Have you ever seen two different recipes for the same thing and didn't know which one to make? That happens to me all the time. Sometimes I don't bother at all, thinking it's too much pressure to pick the "right" recipe, but if it's something that looks really good I might just make both and see what I like better. That is the case for these dueling snickerdoodle recipes that I found on two or my favorite sites: What Geeks Eat and Simply Recipes. The big difference between the recipes is the Shuna's at Simply Recipes has cornstarch, while Vanessa's has the more traditional cream of tartar. You can go read Shuna's post about why cornstarch is special. Due to this different "secret" ingredient in the cookies, I found the outcome of both to be completely different tasting cookies.
If you are cookie dough connoisseur, the …
March 7, 2012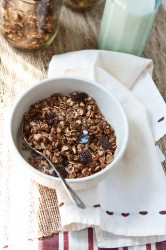 We've already established that I love those crispy, chewy granola bars and I'm always on the look out for snacks like that so when I found this recipe I was almost angry with myself for not coming up with it on my own. Granola…with Rice Krispies in it. It's so simple and obvious! It's basically those granola bars without the extra step of making bars. I've always liked granola but it turns out this one simple addition was all I needed to fall in love with it.
Of course, it's not quite as simple as adding some rice cereal to oats. The thing that makes this granola a real treat is the chocolate. The oats and cereal (and pecans if you want, I left them out) are coated in a chocolate-honey mixture and everything is baked until it's nice and toasty. Then to make it extra good (and …
October 17, 2012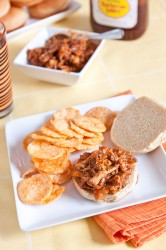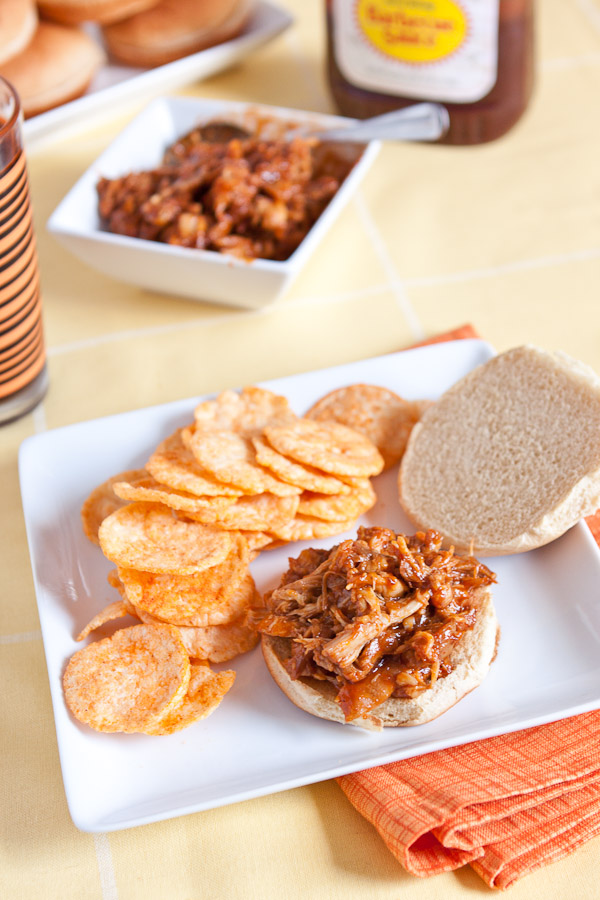 I'm so happy that the weather is cooler because now I can finally make my favorite comfort foods again. The list includes:
Unfortunately, all of those recipes either heat up the kitchen too much or they're just too hot to eat on a muggy summer day so I haven't made them in what feels like forever. When I was excitedly making up a new weekly meal plan full of these recipes I realized I hadn't yet shared one of my very favorite comfort foods: Barbecue Chicken!
Back when I lived in Florida, Brandon and I had a favorite barbecue restaurant nearby that we ate at regularly but when we moved to Charlottesville the nearest good barbecue was a 45 minute drive away. That's when I started making this recipe …
November 23, 2009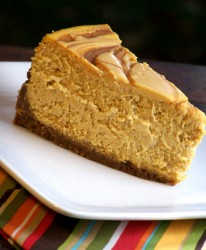 By far, the most popular recipe on this site is my Black and White Chocolate Cheesecake Supreme. I actually made it for the first time for Thanksgiving last year and I decided it would be our new Thanksgiving tradition to have cheesecake instead of pie. I'll take cheesecake over pie any day!
But this year, after discovering my love for all things pumpkin flavored, I decided I wanted to attempt a pumpkin cheesecake. But of course, I didn't want to use any other recipes because Brandon and I both think that my Cheesecake Supreme recipe is the best cheesecake we've ever had (other commenters agree, I've had a bunch of people come back after they made it and tell me how much they loved it). I also really like the concept of the black and white chocolate version and wanted to do …
January 25, 2012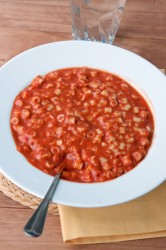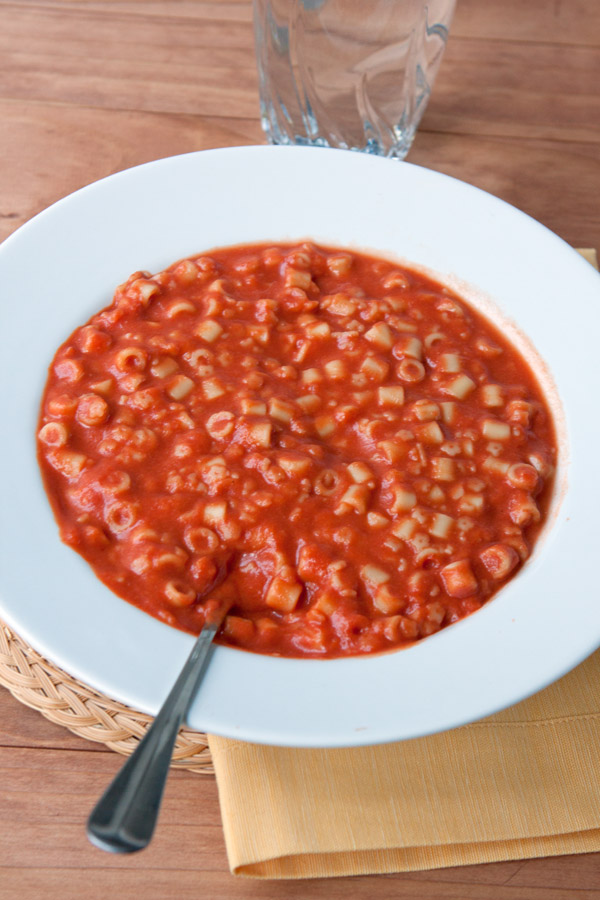 Ok, it's confession time. While my eating habits have improved a lot over the past couple of years, I still have a lot of weaknesses for the unhealthy processed food I used to eat all the time. Things like corn dogs and snack cakes and store bought cookies. But the good thing about learning to cook is that you can learn to make all the "bad" stuff you love. Yes, it may still be unhealthy, but at least you know every single ingredient that went into it and you aren't consuming any weird chemicals or preservatives. I've learned to make Oatmeal Cream Pies and Oreos and chewy Granola Bars and while I can't say I totally gave up the processed versions of those things, more often than not when I really want them I'll make them at home.
Spaghetti-Os …
June 28, 2008
I consider myself a fairly good baker. I've always had a sweet tooth, cakes, cookie, brownies, etc. I've been making those since I was a kid. Pies are different though. Pies always seemed too hard, so I haven't made many pies before. Maybe once a year during the holidays I'll try to make one, always with varying results. But when I saw this pie the other day, I knew I had to make that.
I thought this was kind of hard to make if only because it had so many steps with varying wait times before and after each part. But that's probably just because all the pies I've made in the past have been the mix it together, pour in crust variety. Next time, I'd probably just do a premade pie crust to make things a bit easier and faster. …