September 19, 2012
I don't know what it is about bananas but I always feel compelled to buy a huge bunch of them despite the fact that most of the time I eat three or four while the rest sit there and rot. But then I wind up standing in front of the bananas again at the grocery store and telling myself that this time I'll really eat them all. THIS TIME. I'll eat two a day! I swear! Yeah, right.
But now, I finally have a good excuse for letting those bananas blacken and it's all thanks to this recipe. I'd been looking for something with oats that was healthy but still, you know, actually tasted good so when I saw a recipe that had oats and used up all my overripe bananas it seemed perfect. But I still wanted it to be healthier so I did some tests. Can I use whole wheat flour? Can I use less butter? Luckily, the answer to both of those was yes. In fact, it turns out you can completely substitute coconut oil for butter and it tastes just as good while giving you lots more health benefits.
More Recipes
December 16, 2008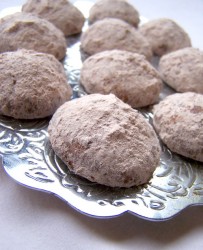 I think Mexican Wedding Cookies are one of the quintessential Christmas cookies out there*. Besides decorated sugar cookies and gingerbread men, they are definitely what come to my mind when I think of holiday sweets. I've also seen them called Mexican Wedding Cakes or Russian Teacakes. I remember my mom would make them for Christmas parties and she'd always have to make special ones for me because I don't like nuts.
*Update 5/1/2009: A commenter said she was making these for Cinco De Mayo, too. Great idea!
Last month I thought about these cookies, which I haven't had in years, and decided to whip some up. They are so easy to make and just as good as I remember. I still don't like nuts and I think these cookies taste just fine without 'em. The recipes I looked at instructed me to make them …
August 20, 2009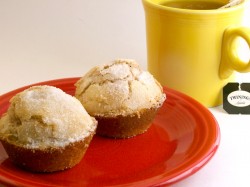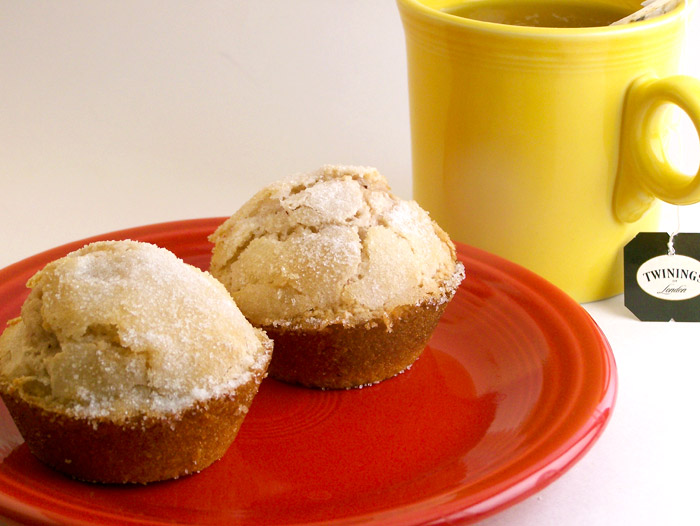 img class="centered" src="http://farm3.static.flickr.com/2463/3840762246_ddca3e4635.jpg" alt="Light Strawberry-Lemon Muffins" width="500″ height="376″/>
Well, summer is almost over and strawberry season has ended, and every time I go to the grocery store they always seem to be having a sale on their strawberries, obviously trying to get rid of them as fast as possible. But looking closely at the strawberries, many are bruised or mushy and just don't look that great. Definitely not something I'd want to display on a strawberry tart. But I have a hard time passing up such a good deal, so I buy these sad looking strawberries and immediately freeze them when I get home for use in smoothies or granita.
But sometimes this means I'll look in the freezer and see that I have way too many strawberries. I came upon this recipe a while ago when I was looking for a recipe to use up some of these strawberries. It's pretty much the …
December 23, 2008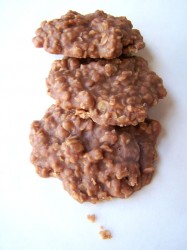 In January I promise to post some low fat recipes to get in the New Year's resolution diet mood, but until then it's still December and I'm baking like there's no tomorrow! The cookies come to me courtesy of my boyfriend's grandma from Tennessee who I like to think of as the quintessential southern woman. Almost every time I've been over to her house she has a feast prepared, even if she's only expecting a few people to come over! Brandon compares my cooking to hers all the time (That's not how my grandmother makes it…), but that's ok because she's a great cook, so if I could be as good as her one day that would be a great compliment.
I'd never had these cookies until the first time I went over to her house and I think I must have eaten about 50 of them that …
October 17, 2012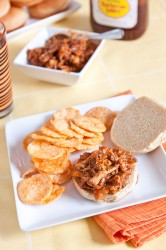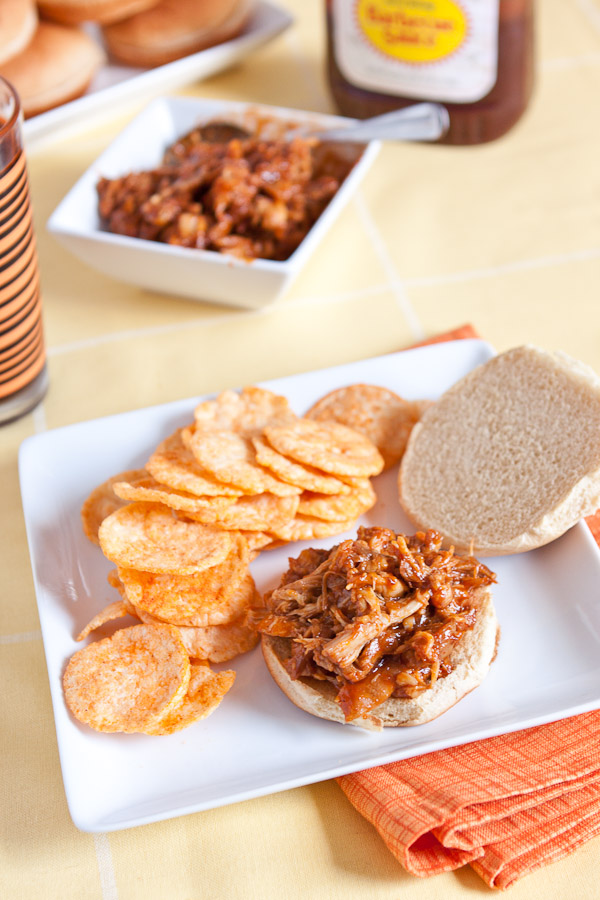 I'm so happy that the weather is cooler because now I can finally make my favorite comfort foods again. The list includes:
Unfortunately, all of those recipes either heat up the kitchen too much or they're just too hot to eat on a muggy summer day so I haven't made them in what feels like forever. When I was excitedly making up a new weekly meal plan full of these recipes I realized I hadn't yet shared one of my very favorite comfort foods: Barbecue Chicken!
Back when I lived in Florida, Brandon and I had a favorite barbecue restaurant nearby that we ate at regularly but when we moved to Charlottesville the nearest good barbecue was a 45 minute drive away. That's when I started making this recipe …
June 4, 2013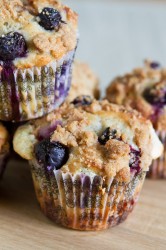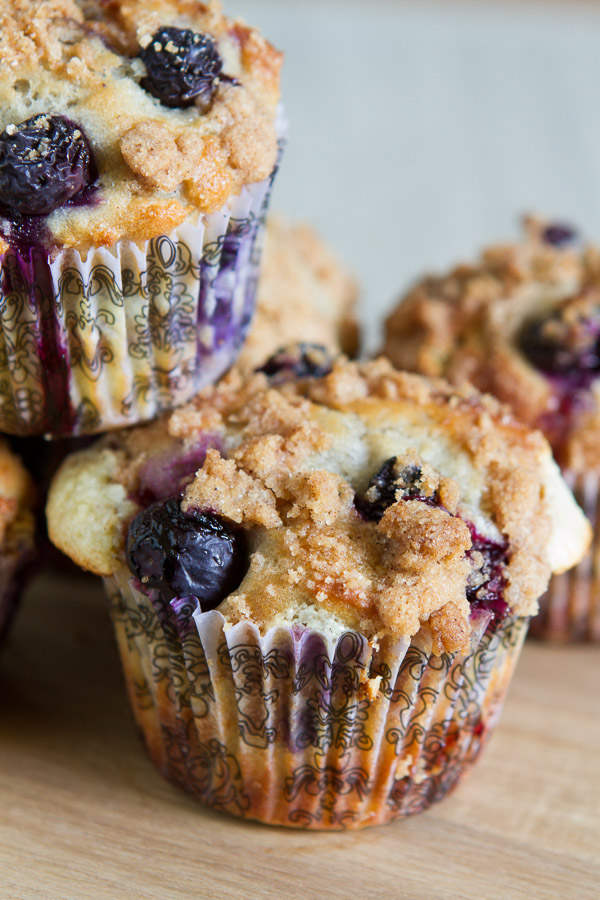 Hey there, I didn't really mean to take a whole month off from blogging but after two weeks I just decided to go with it. Sometimes you just need to take break to recharge! I wish I had the time or energy to be one of those bloggers that posts multiple times a week, but I need to accept that I am not one of those people and do what's best for me instead of feeling bad about it. Sometimes I forget that this is supposed to be fun and not something to stress about. I'm really grateful to everyone that has stuck around. I'll do my best to keep on my normal weekly schedule from now on! Anyway, just because I haven't been blogging doesn't mean I haven't been cooking. I have several recipes in the pipeline and a bunch …
April 10, 2009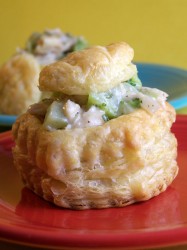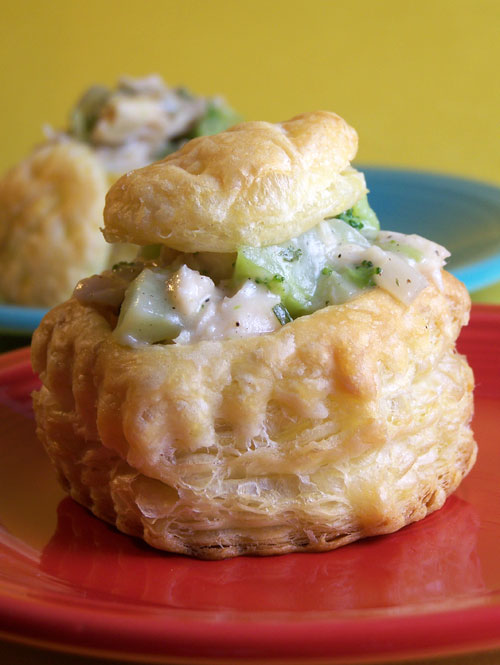 I guess this is one of those basic everyone-has-made-this kind of dishes, but OH. MY. GOD. you just wouldn't even believe how many years have gone into finding this recipe and then actually being able to make it. This recipe, like the inscrutably named Pineapple Stuff, was one of my absolute favorite dishes my mom made when I was a kid. So much so, that I still remember it fondly despite not eating it in almost 15 years. So last year when I started cooking again, I made it my mission to find this recipe. Except I couldn't remember what it was called or what the ingredients were other than broccoli and some adorable little puff pastry shells my mom always used. So I looked through every single recipe in my mom's old recipe collection (which is just a book with hundreds of handwritten recipe cards and …
April 17, 2013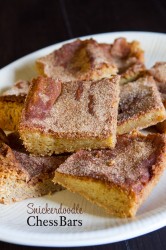 Do you ever get obsessed with a certain food and eat it every single day for weeks or even months? This is not a rhetorical question. I'm genuinely wondering if I'm crazy or not. I do this same thing with new music or TV shows on Netflix, so it may just be my personality to become obsessed with things. In this case, I've recently rediscovered my childhood love of cinnamon toast that my mom used to make for me. My new favorite afternoon snack is cinnamon toast with a cup of my favorite Earl Gray tea. I cannot get enough, even though I know that eating bread with butter and sugar on it everyday is not the healthiest thing in the world. Eventually, I'll get tired of it and move on but I can tell I'm not anywhere near that point yet.
In the …