July 17, 2008
Is it is just me or is it really depressing when you spend a bunch of time to make a new recipe and then it tastes awful?  I think this is one the main reasons I've never been a very adventurous eater.  I find things I like and I eat them over and over.  Maybe it gets a little boring to eat the same stuff, but at least I don't have the disappointed (and hungry) feeling when I try something new and it turns out badly.
But the thing is I am trying to be a more adventurous eater, and I've actually been really lucky with all the new recipes I've tried since I started cooking.  Until now.  This week I've made two things that I just couldn't finish eating.  And it's not that I cooked them wrong, it's that I didn't like the taste.  Luckily, I think I can make some ingredient changes in both that would make them better.  I guess that's part of the fun of cooking, though?  Trying new things, seeing what works and what doesn't.  And hopefully that disappointed feeling doesn't stay long because instead of dwelling, I'm thinking of ways to make it better next …
More Recipes
April 11, 2012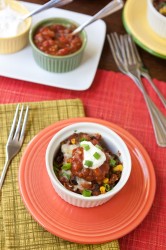 When it comes to dinner, Mexican food is my big weakness. I don't go out to eat too much anymore, especially compared to five plus years ago when Brandon and I dined out more days than we ate at home, but I can't give up my Mexican food. I go to my favorite Mexican restaurant at least every other week, sometimes more often. Whenever we move to a new town, finding a Mexican restaurant with a decent chimichanga and good queso blanco is my number one priority. And there have been some places (*cough* Jacksonville) where that meant trying out pretty much every Mexican restaurant in town.
I know I shouldn't eat at the Mexican restaurant so much, though. It's probably one of unhealthiest meals you can have. So whenever I see a Mexican-ish recipe in one of my many low fat/light cookbooks I always try it in …
February 9, 2010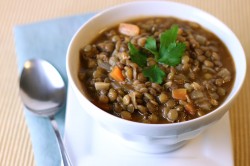 Yep, I'm still obsessed with soup and things I can make in my Dutch oven so this recipe called out to me as I was flipping though the cookbook's pages.
Also calling out to me? Bacon! Put some bacon in anything and I'm there. There's not a lot of bacon, though, so this is still a relatively healthy soup. And if you took out the bacon it would still be hearty and filling thanks to the lentils and the vegetables.
With the exception of the lentils, which I personally had never eaten or bought before I made this recipe, it doesn't have any other specialized ingredients. I had everything already sitting in my kitchen and I definitely prefer recipes where I can use ingredients I already have. I hate, hate, hate, buying a special ingredient for a recipe and then having the leftovers go bad or …
June 15, 2011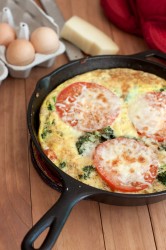 Eating more fresh produce has been a goal of mine since I started this blog. Before that, the few times a week when we weren't eating at a restaurant or ordering take-out, most of the dinners I made came from boxes and the only produce I bought at the grocery store was maybe a few bananas, apples or potatoes. Heck, I can't even say I bought potatoes all that often because Brandon still teases me about all the boxed mashed potatoes I used to prepare with pretty much every dinner back then.
I feel like I've come really far from those days whenever I look at my shopping cart and see that fresh fruit and vegetables take up the most space. And now I've finally committed to something that I've been interested in for years: I joined a CSA. I was always worried that we would …
December 1, 2008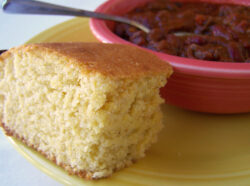 Who's tired of turkey? I am, I am! I've eaten nothing but turkey and leftovers since Thursday and I'm ready for something new. The problem is that after preparing such a big meal last week, I am not in the mood to make anything complicated or time consuming. For times like this, I have my two old standbys: my mom's spaghetti and chili. It was rainy and cold all day, so that translates to the perfect weather for some chili.
Now, I'll be the first to tell you that this is not some mind-blowing recipe for chili. There are probably tons of more creative recipes out there. But I've been making this stuff forever and it tastes great and gets the job done. I like it because I can make it up in 10 minutes in the afternoon and let it simmer …
December 7, 2010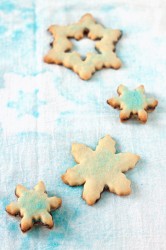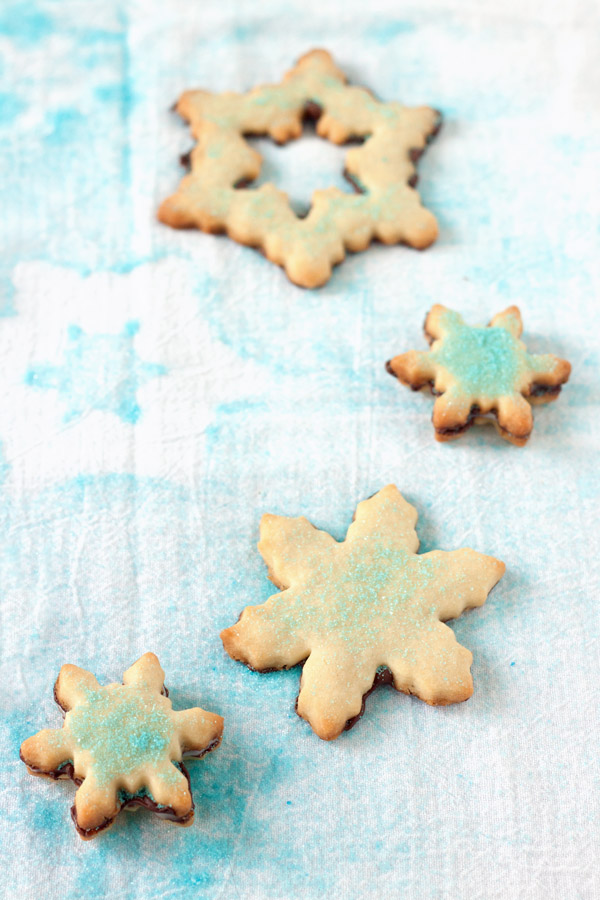 These cookies have been on my mind for a while. You see, 10 months out of the year I make a pretty concerted effort to eat healthy. Obviously I splurge sometimes, many posts on this blog can attest to that, but for the most part I try to limit the really high fat/calorie foods to only a few times a month. But then Thanksgiving comes around and I go absolutely nuts. Did you know that the mashed potatoes I made had butter, half and half AND cream cheese. Yeah. And I didn't feel even slightly guilty for eating them. Because they were damn good. There's just something about the period from Thanksgiving until New Year when I just don't care. I want to eat all my favorite foods no matter how unhealthy they are and the guilt I usually have isn't there anymore.
So when everyone was talking about cookies last week on twitter it made me realize how much I've been wanting to make these. I made them a couple of years ago and every time I go through my recipe binder I think about making them again. Finally, with Cookie Week and my guilt on vacation, it was the perfect time.
I decided to play with the original recipe a bit, but it still has the same components: shortbread, chocolate, peppermint. I honestly can't stand most of those bland sugar cookies that everyone seems to make this time of year, I'd much rather have delicious, buttery, shortbread. Each shortbread cookie has a layer of peppermint infused chocolate spread on the bottom. Then I lightly brushed a peppermint glaze on top that soaks into the shortbread and I sprinkled on some colored sugar. If you want to go extra peppermint crazy, you can stick two cookies together with a layer of peppermint filling in between!
If you think that sounds like too much peppermint, don't worry because I used very small amounts of peppermint extract. Plus the buttery shortbread works well with the peppermint and doesn't let it overpower the whole cookie. And you can always reduce the amounts to your own tastes. Or maybe even try another flavoring: I think orange extract would work really well.
These cookies are so good and highly addictive! I made them on Friday and Brandon and I had finished them off by Sunday. If you have lots of cookie lovers in your house, I would recommend doubling the recipe because they will go fast.
April 17, 2013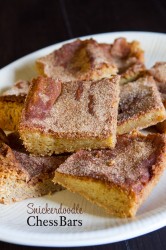 Do you ever get obsessed with a certain food and eat it every single day for weeks or even months? This is not a rhetorical question. I'm genuinely wondering if I'm crazy or not. I do this same thing with new music or TV shows on Netflix, so it may just be my personality to become obsessed with things. In this case, I've recently rediscovered my childhood love of cinnamon toast that my mom used to make for me. My new favorite afternoon snack is cinnamon toast with a cup of my favorite Earl Gray tea. I cannot get enough, even though I know that eating bread with butter and sugar on it everyday is not the healthiest thing in the world. Eventually, I'll get tired of it and move on but I can tell I'm not anywhere near that point yet.
In the …
March 29, 2011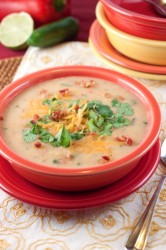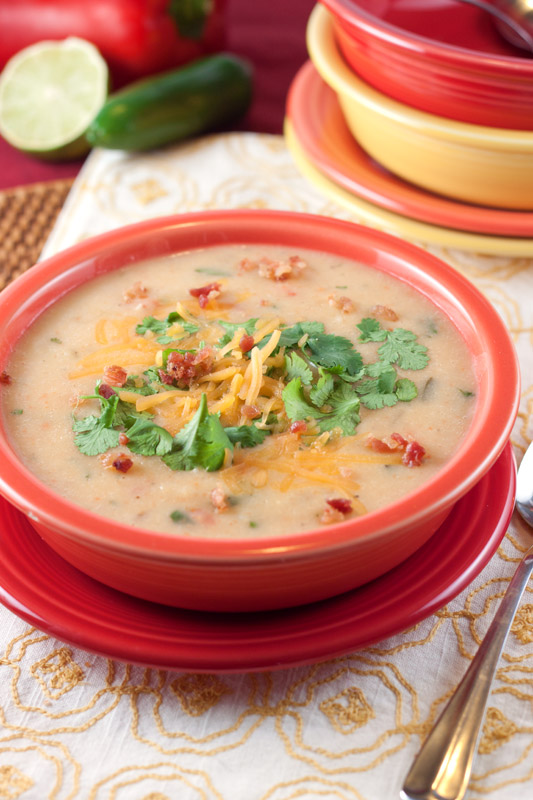 It feels weird to be posting a soup recipe when it's almost April, but it actually snowed in Charlottesville this past weekend so Spring isn't quite here yet, at least for many of us in the top half of the country. And you know what? That's kind of okay with me. Spring is beautiful time of year up here, but I actually prefer cold weather. Plus I get to eat more soup! I don't think there's anything I love more than soup (well anything that doesn't have sugar in it, anyway).
During the colder months I make soup at least once a week, but I've been making it less in the past few months. So last week when the temperature dropped and brought rain and snow with it, I knew I had to make some soup. I figure it's my last chance before it gets too warm. …