May 5, 2010
I have an excuse for not posting in a while: finding a good recipe is hard! This is my third attempt at a cake in as many weeks and I finally have a winner to show you guys. I could have posted a couple weeks ago when I made that spongecake that turned out to be the blandest of bland, but I just couldn't get myself to be excited about it. (It was so bland, it wasn't even worth the calories to me and I wound up throwing most of it away. I've never thrown a cake away before!) So then I found a chocolate angel food cake recipe that sounded like it would be anything but bland, but I failed. Oh, I failed hard. The cake tasted ok, but I believe the word "brick" was used by my boyfriend when he saw said cake. As in "That's supposed be an angel food cake? It looks like a brick." So then I went online searching for why my cake turned out to be a brick instead of a cake and I found …
More Recipes
September 1, 2009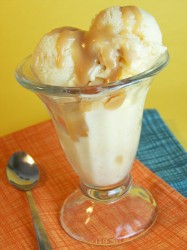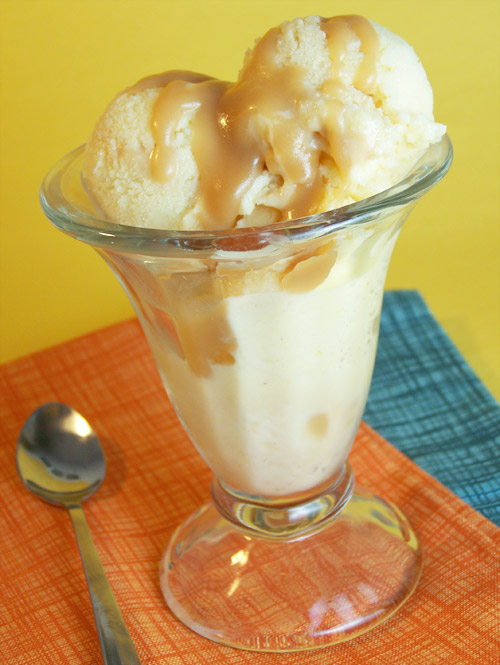 Thanks to twitter I recently discovered it's possible to make ice cream without an ice cream maker. I honestly had no idea this was possible and have been actively contemplating buying an ice cream maker this summer after seeing so many great homemade ice cream recipes. But then my popcorn popper died (after weekly use for almost 2 years it was worth it's $30 price tag) and I decided it was much more important to replace it than to buy an ice cream maker. But just as I had given up on being able to make ice cream, someone on twitter complained about not having an ice cream maker and another person replied with a link to instructions for making it by hand. I did some googling and found some more tips. Turns out it's really easy. No, not as …
September 17, 2013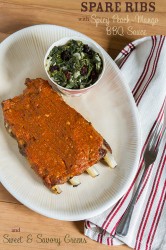 One interesting aspect of Whole30 has been adding a lot more protein to my diet. In the past, I didn't eat much meat during the day, for the most part defaulting to smoothies, toast, cereal/oatmeal and sandwiches (usually PB&J) and for dinner I'd usually make some kind of chicken or fish (occasionally pork or beef) that was served alongside pasta, rice or potatoes. So when I started Whole30 and I couldn't eat any gluten, grains or starchy vegetables I basically had to start over. I never had a problem planning dinners but breakfast and lunch was hard to figure out.
It quickly became apparent that when I ate meat and/or eggs during the day, I had a lot more energy and felt much better. Despite that, it's been …
November 11, 2010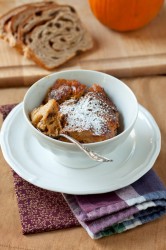 I love bread. It's probably my favorite food. When we order pizza, I take off the greasy cheese and just eat the crust. My favorite restaurants are the ones that bring you a basket of bread. Low-carb diets? I couldn't make it more than a couple days. I have a pretty major sweet tooth, but if I was ever forced to choose between bread or sugar, well, this blog would have a whole lot less desserts on it. (But let's really hope that "Sophie's Choice" never comes to fruition, okay?) What I find really strange is that despite my love of bread, I have never had bread pudding before. I don't know how that happened, but I have been meaning to rectify it for a while.
I had a loaf of raisin bread sitting around and getting stale so I finally decided this …
December 22, 2010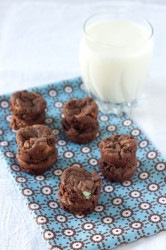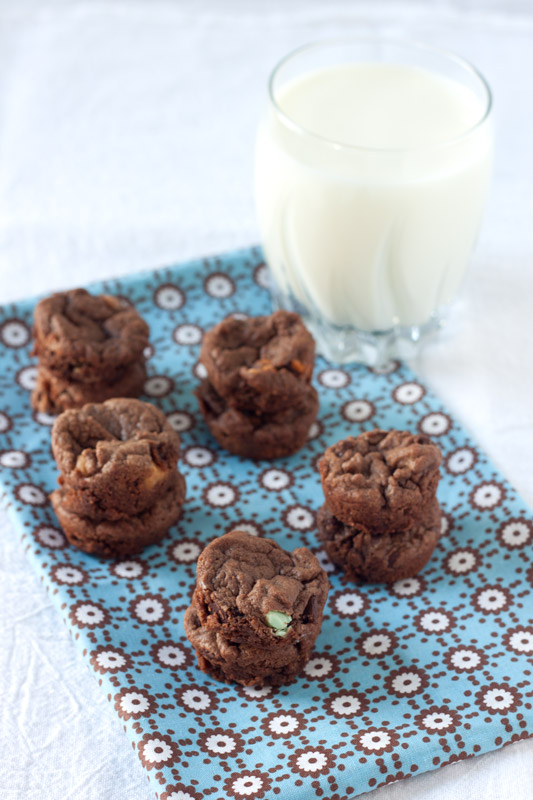 Well, it looks like I found something to post this week after all! I whipped these up last night (side note: does anyone else love baking at midnight or am I weird?) and they are so easy and fun that I just had to share. This is a great last minute dessert and kids will surely love them.
I've been looking for a recipe for soft, chewy brownies for a while and these totally hit the spot. They're a cross between a brownie and a cookie, so you can make them either way! The original recipe makes them like drop cookies, but I thought it would be fun to use my mini-muffin pan and make them into cute little brownie bites.
This is a very basic recipe, so I thought I'd have fun with it. I was cleaning out my cabinets the other day and discovered that I …
August 7, 2008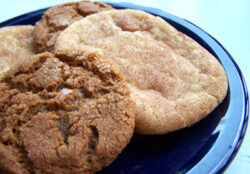 Have you ever seen two different recipes for the same thing and didn't know which one to make? That happens to me all the time. Sometimes I don't bother at all, thinking it's too much pressure to pick the "right" recipe, but if it's something that looks really good I might just make both and see what I like better. That is the case for these dueling snickerdoodle recipes that I found on two or my favorite sites: What Geeks Eat and Simply Recipes. The big difference between the recipes is the Shuna's at Simply Recipes has cornstarch, while Vanessa's has the more traditional cream of tartar. You can go read Shuna's post about why cornstarch is special. Due to this different "secret" ingredient in the cookies, I found the outcome of both to be completely different tasting cookies.
If you are cookie dough connoisseur, the …
July 13, 2009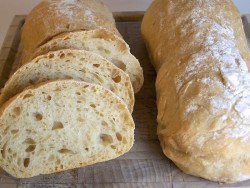 The seventh recipe for The Bread Baker's Apprentice Challenge was Ciabatta. This was one I was really excited about attempting but also pretty apprehensive. It's probably one of the most complicated breads we've done so far and from surveying other BBAers on twitter and the forum it was pretty apparent that "results may vary". Good Ciabatta is full of big giant holes and that involves having a very wet dough, which you can imagine, is hard to work with. In addition to working with the very wet dough for the first time, making this bread involves some special tools as well as setting up your oven in a very specific way, so there's quite a bit of prep involved.
There were two different versions, using different kinds of pre-ferments: poolish or biga. These are just mixtures of bread, water and yeast that sit out for a certain amount of …
July 11, 2011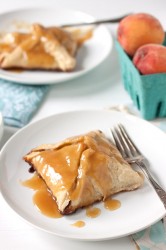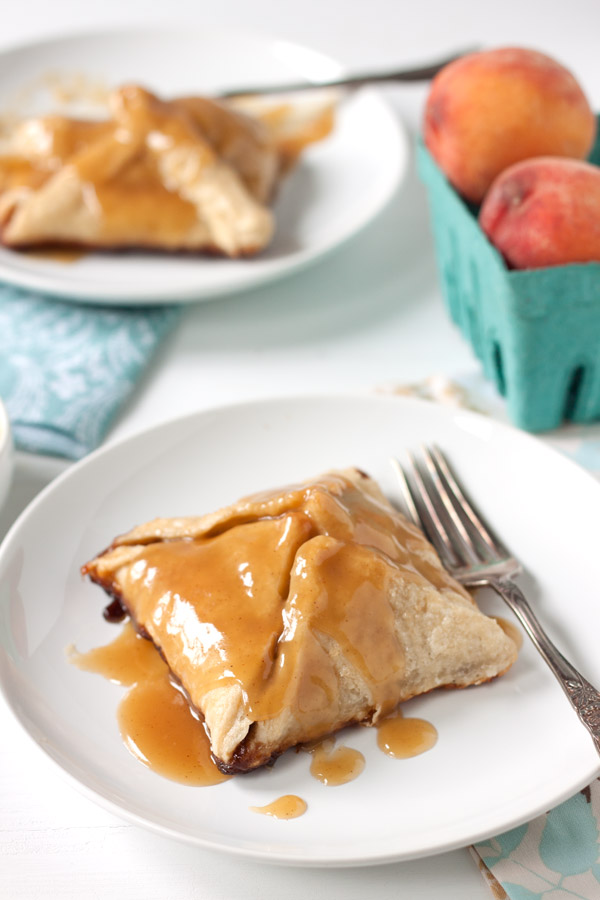 Summer will never be my favorite season due to the 90 degree temperature and humidity around here, but I can't deny that summer produce is my favorite. Since I joined a CSA my kitchen has been overflowing with peaches, nectarines, plums, watermelon, cherries, blackberries and blueberries. I had to admit defeat last week and freeze the rest of my berries and cherries since I knew we weren't going to be able to use them up before they went bad. But that still left me with a bunch of peaches that needed to be used ASAP.
When I mentioned that on twitter I got lots of suggestions for making a cobbler or pie. A cobbler would definitely be my first choice except I had just made one the previous week: a blackberry cobbler that I posted here years ago. I remade the recipe since I wanted to …