October 22, 2008
You could also call this Creamy Chicken Vegetable Soup. We've already established how much I love Jason's Deli. Well, this is another item they have that I love almost as much as their muffins. When I was searching around for a similar recipe, I wound up finding two. One was made from scratch and kinda high in fat, while the other was uber simple (10 minutes to make it – TOTAL) and low fat. I decided to make both and see how they compared. In end all taste-testers (which would be me and Brandon) agreed that the made from scratch version was better, but the other version was definitely still good and the fact that it was so simple and also low in fat made up for the taste discrepancies.
More Recipes
July 17, 2008
Is it is just me or is it really depressing when you spend a bunch of time to make a new recipe and then it tastes awful?  I think this is one the main reasons I've never been a very adventurous eater.  I find things I like and I eat them over and over.  Maybe it gets a little boring to eat the same stuff, but at least I don't have the disappointed (and hungry) feeling when I try something new and it turns out badly.
But the thing is I am trying to be a more adventurous eater, and I've actually been really lucky with all the new recipes I've tried since I started cooking.  Until now.  This week I've made two things that I just couldn't finish eating.  And it's not that I cooked them wrong, it's that I didn't like the taste.  Luckily, I think I can make some ingredient changes in both that would make them better.  …
September 14, 2010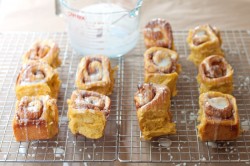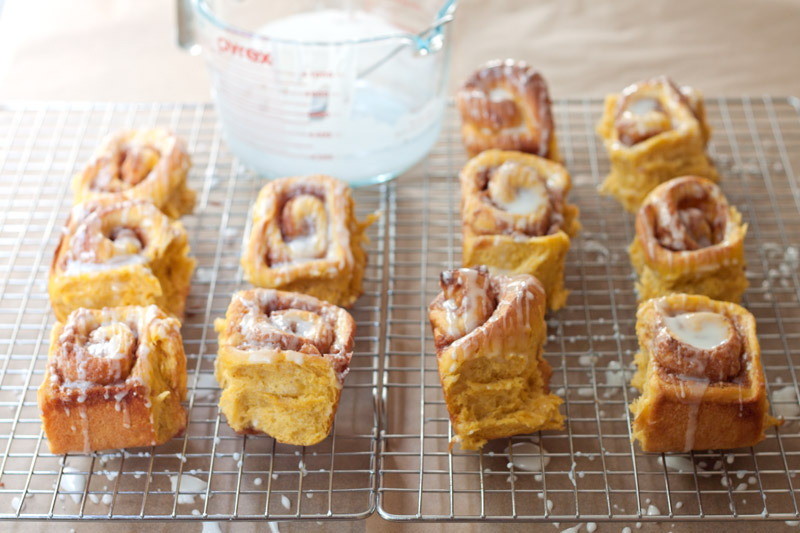 So I know the actual first day of Fall isn't for a few weeks, but as far as I'm concerned Labor Day is the end of summer. After that it's Fall. Even when it's still 90 degrees outside. A year ago Brandon had just gotten a job here and we were preparing to make the move from Florida to Virginia. I cannot tell you how much happier I am in Virginia and the main reason for that is because of Fall (and Winter, Spring and even Summer). There are actual seasons here! Maybe I'm strange for being so affected by the weather, but I found the static-ness of Florida's temperature and landscape to be utterly depressing (I probably would've felt differently if we had lived closer to the ocean, which I love, but unfortunately we were right in the middle of the state). Since I …
September 12, 2013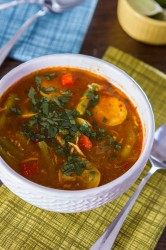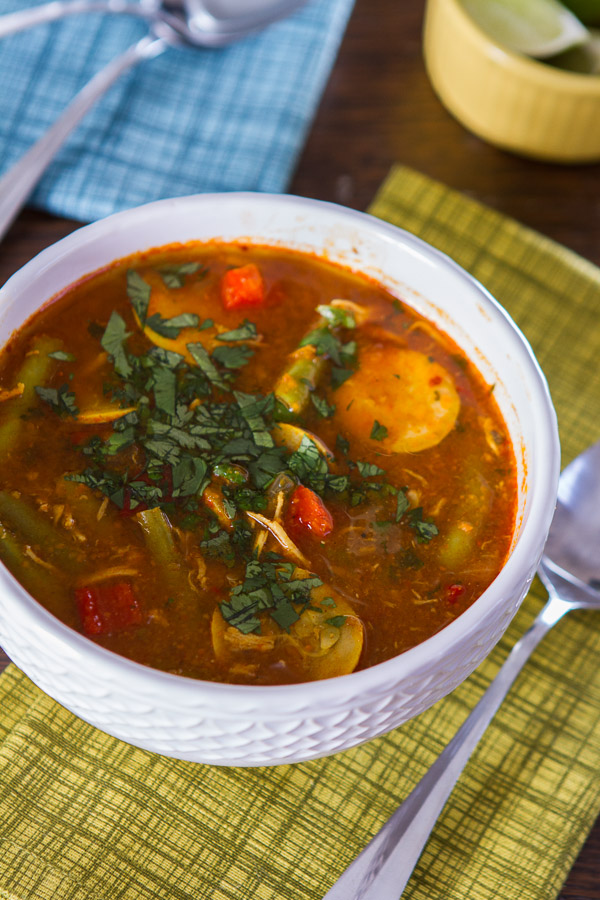 Well, hello there. It's been awhile. I hope you all had a nice summer! You might remember (but you probably don't) that I mentioned in my previous post that work was overwhelming me. Well, it kind of took over this summer and since this blog doesn't exactly pay the bills (though it helps pay for my Sephora habit) I had to put work first and get all my projects done. As of last week I finished everything and now I can finally get back to a more normal posting schedule.
Work hasn't been the only overwhelming thing that happened this summer, though. I decided to challenge myself to do something that I never thought I could do. As of today I am 24 days into Whole30. If you've never heard of it before, that means …
January 6, 2010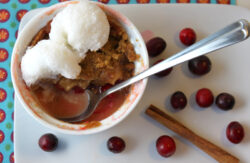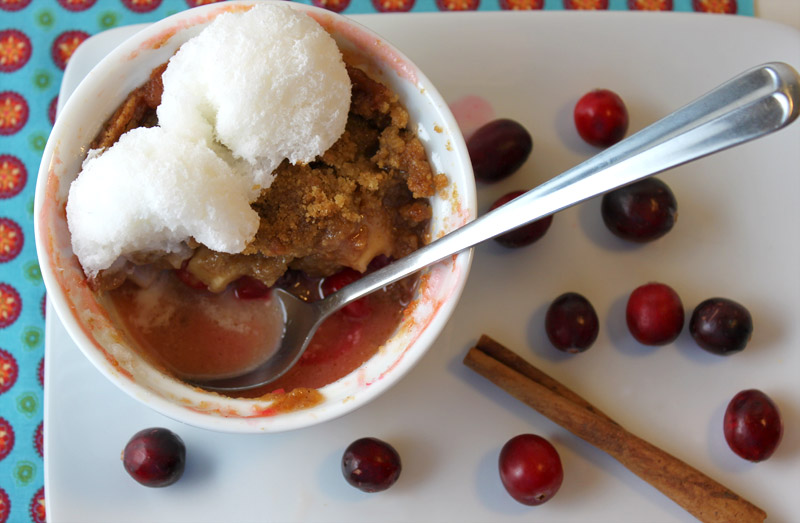 Well, it's January and you know what that means. It's time for my annual "I'm going to completely change my lifestyle this year…I swear…for real this time." Sigh. Honestly, I wasn't really going to bother until Lori at RecipeGirl.com started her "Ten in 10" Challenge. What I like about it is that it's not about weightloss, it's just about trying to become more healthy in whatever way you define that.
I like food. I like to eat food. I even like to take pictures of the food I eat because I just like it that much. So going on a diet doesn't appeal to me. Maybe it's something I can do for a few weeks but eventually I get, you know, hungry. So my goal for the next 10 weeks is not another diet, but …
December 30, 2008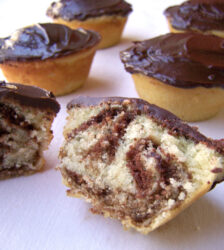 It's still December (barely), so that means one last sweet treat until diet month! Actually, this will probably be my last post for a few weeks anyway because I'm moving to a new city and I don't imagine I'll have time for much posting until we get settled in our new apartment. Plus I need time to look though all my cookbooks and find new, heathly(-ish) recipes to make!
Anyway, back to today's recipe. I had so much fun making Black and White Cheesecake that I decided to try that method with regular cake. I'm listing yellow and chocolate cake recipes that I like, (been using them for years, so I don't even remember where I got one of them…) but really, this is all about the method. If you have a better yellow or chocolate cake recipe in your arsenal, use that instead. You …
April 26, 2012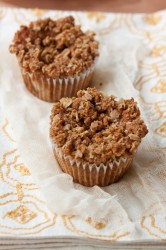 I've been making an effort to eat breakfast every morning. This is pretty difficult for several reasons: I'm not a morning person and even pouring a bowl of cereal can be too much to handle some days. Also, I'm just not very hungry in the mornings. A cup of coffee is more than enough to fill me up. For these reasons I have to cheat by making myself a "dessert" in the mornings. Basically, something that's so good, I can't pass it up. Since they can be made ahead of time, muffins are usually my go-to treat. I've made a lot of muffins in my time and they usually fall under delicious but unhealthy or healthy but dry and/or boring. With these peanut butter muffins I feel like I finally found the perfect compromise of healthy but still delicious.
These muffins are packed to gills with nutritious ingredients. They're made …
November 12, 2009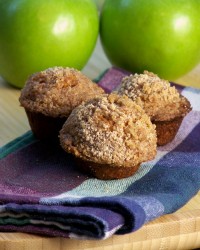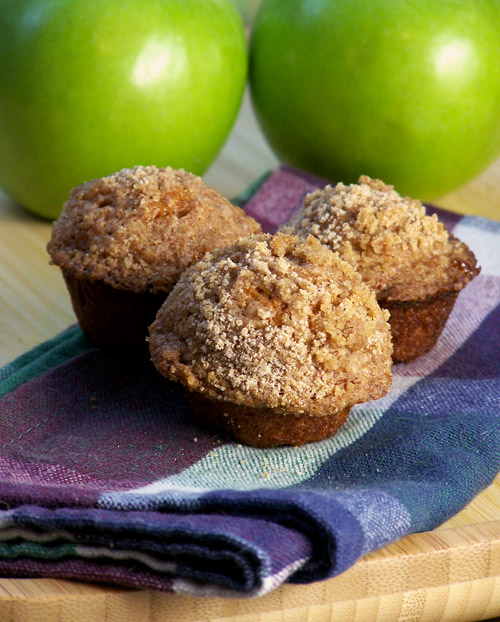 Remember when I said I wanted to try out more things with pumpkin in them. Well, be prepared because I've gone a little pumpkin crazy. I had a giant can of pumpkin pie mix that I used for those cupcakes and still had a bunch left over afterward so I went in search for some muffins to use up the rest. But those cupcakes were decidedly not good for you and I wanted to make something that I wouldn't feel guilty about eating. But it still needs to taste good, you know? Well, this recipe totally satisfies both of those requirements.
Basically, I found a recipe that sounded good and I "healthed" it up. I replaced some of the white flour with wheat flour and I substituted the oil with applesauce. That might make these sound kind of boring, but it's the …