February 15, 2012
Even though I haven't lived anywhere that celebrates Mardi Gras for a very long time, I grew up on the Gulf Coast and still have lots of fond memories of going to the parade every year. And since my birthday is in late February, Mardi Gras has fallen on or near the same day—the date changes every year, along with Easter—a bunch of times so I would usually have some kind of Mardi Gras themed party and we'd order a King Cake instead a normal birthday cake. This year, Mardi Gras happens to be next Tuesday, the day after my birthday, so I thought it would be fun to have a King Cake again.
King Cakes I've made in the past have always been huge, not only hard to handle and store but they'd wind up drying out before we could finish eating them. So this time, rather than making one giant cake I decided to make small personal-size cakes. I don't think I'll ever go back to full size again! This recipe makes four 6-inch King Cakes which are adorable and easy to carry and store. I think they'd …
More Recipes
September 1, 2009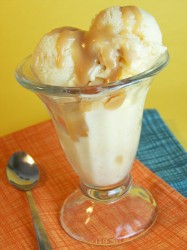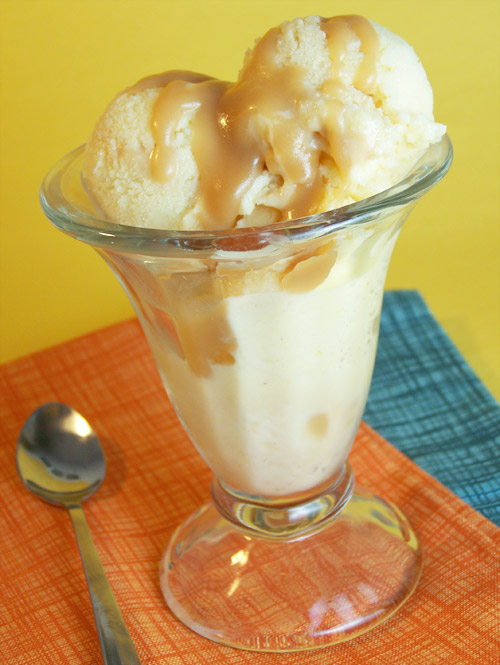 Thanks to twitter I recently discovered it's possible to make ice cream without an ice cream maker. I honestly had no idea this was possible and have been actively contemplating buying an ice cream maker this summer after seeing so many great homemade ice cream recipes. But then my popcorn popper died (after weekly use for almost 2 years it was worth it's $30 price tag) and I decided it was much more important to replace it than to buy an ice cream maker. But just as I had given up on being able to make ice cream, someone on twitter complained about not having an ice cream maker and another person replied with a link to instructions for making it by hand. I did some googling and found some more tips. Turns out it's really easy. No, not as …
November 12, 2009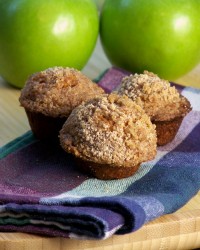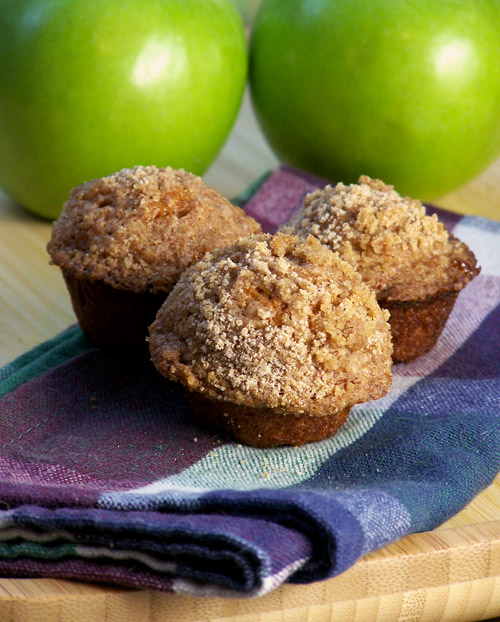 Remember when I said I wanted to try out more things with pumpkin in them. Well, be prepared because I've gone a little pumpkin crazy. I had a giant can of pumpkin pie mix that I used for those cupcakes and still had a bunch left over afterward so I went in search for some muffins to use up the rest. But those cupcakes were decidedly not good for you and I wanted to make something that I wouldn't feel guilty about eating. But it still needs to taste good, you know? Well, this recipe totally satisfies both of those requirements.
Basically, I found a recipe that sounded good and I "healthed" it up. I replaced some of the white flour with wheat flour and I substituted the oil with applesauce. That might make these sound kind of boring, but it's the …
May 13, 2010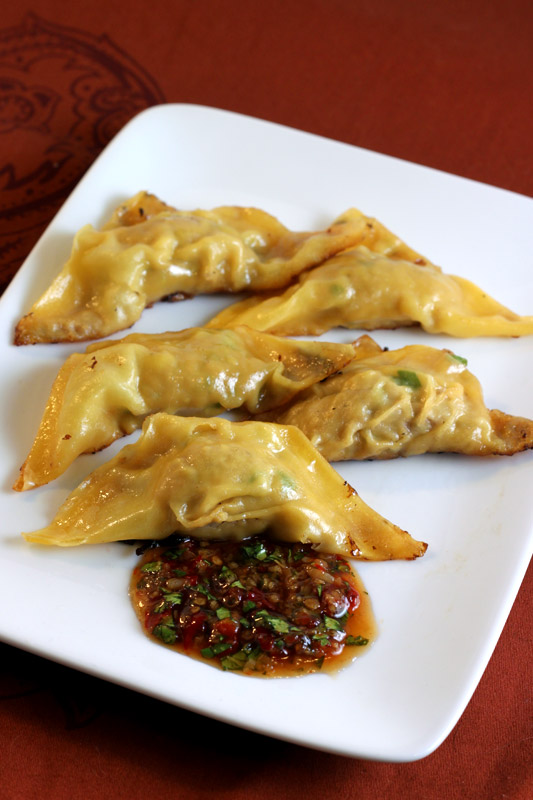 So here's something that's completely different. At least for me, it is. I tend toward baking and comfort food type recipes, so Chinese food is quite a departure. But I would say that these dumplings are the Chinese version of comfort food and honestly, I was really surprised by how much I liked them. And I should tell you that I don't normally even like Chinese food. So that made liking these even more pleasantly surprising.
My boyfriend loves Chinese food, though. It's probably his favorite kind of cuisine. So when I was flipping though my cookbook one day and he saw this recipe, he said "You should make those!" and I reluctantly agreed because I'm an awesome girlfriend like that (…and I'm so humble about it 😉 ). But another reason I was weary about making this recipe, besides not liking Chinese food in …
July 28, 2011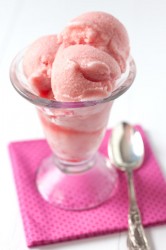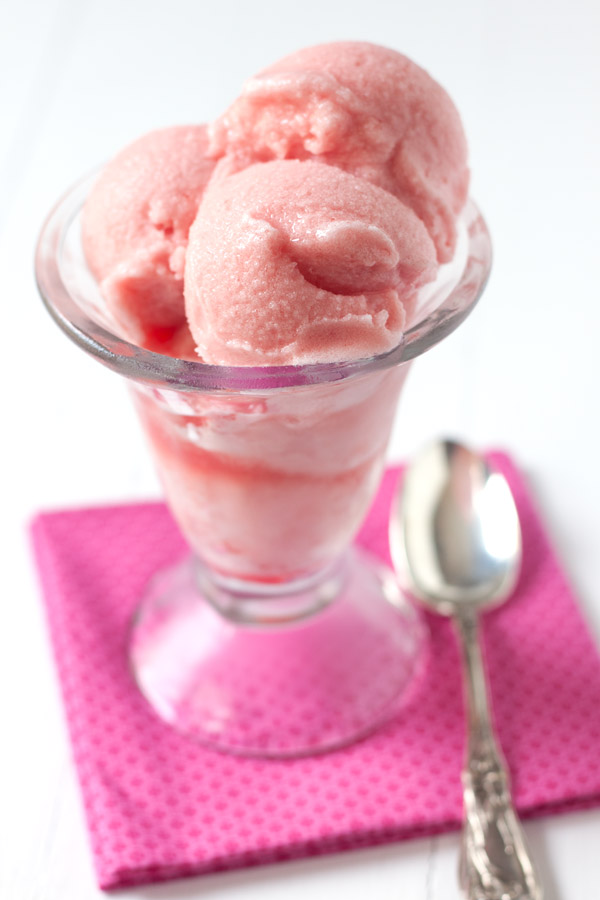 Are you tired of hearing people complain about the heat yet? Well, sorry, but I live in Virginia and it's hot here. I am literally counting down the days until Fall because I HATE this heat with a passion. No wonder I was so miserable when I lived in Florida! Fortunately, the fact that I have a real Fall and Winter to look forward to makes Virginia much more bearable, even when it's 100 degrees outside. I had a whole different recipe prepared to post, but it involved chile powder and a 400 degree oven and I just couldn't post it. It's too damn hot outside to even think about turning on the oven that high.
Instead, I decide to make the complete opposite. It involves no cooking (well…unless you count boiling a cup of water) and it's frozen. And it has my new obsession: watermelon. …
March 7, 2012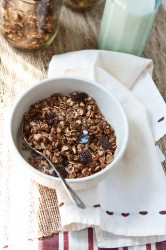 We've already established that I love those crispy, chewy granola bars and I'm always on the look out for snacks like that so when I found this recipe I was almost angry with myself for not coming up with it on my own. Granola…with Rice Krispies in it. It's so simple and obvious! It's basically those granola bars without the extra step of making bars. I've always liked granola but it turns out this one simple addition was all I needed to fall in love with it.
Of course, it's not quite as simple as adding some rice cereal to oats. The thing that makes this granola a real treat is the chocolate. The oats and cereal (and pecans if you want, I left them out) are coated in a chocolate-honey mixture and everything is baked until it's nice and toasty. Then to make it extra good (and …
March 7, 2013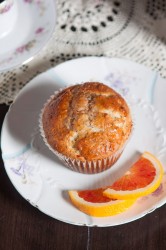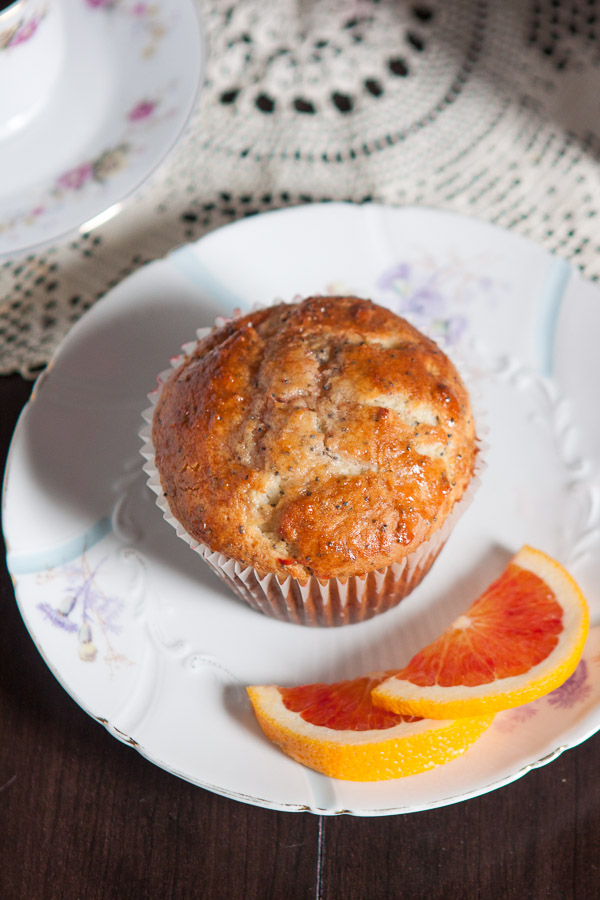 I didn't mean to take so much time away, but after a pretty crazy month I should finally be able to start posting regularly again. It all started with me getting what I thought was food poisoning but turned out to be the stomach flu. It was bad enough that I went to emergency room for the first time in my life. That was an interesting experience! I'm a lifelong cookie dough and brownie batter eater, but I may be done after having to admit to about 10 different people at the hospital that I gave myself food poisoning from eating brownie batter. And then it turned out to be the stomach flu! So embarrassing. (In hindsight, I'm laughing at myself, but at the time I really was mortified.)
A week or so after that, I found out that my grandmother had …
September 26, 2011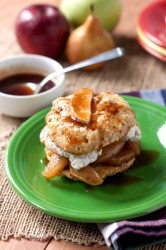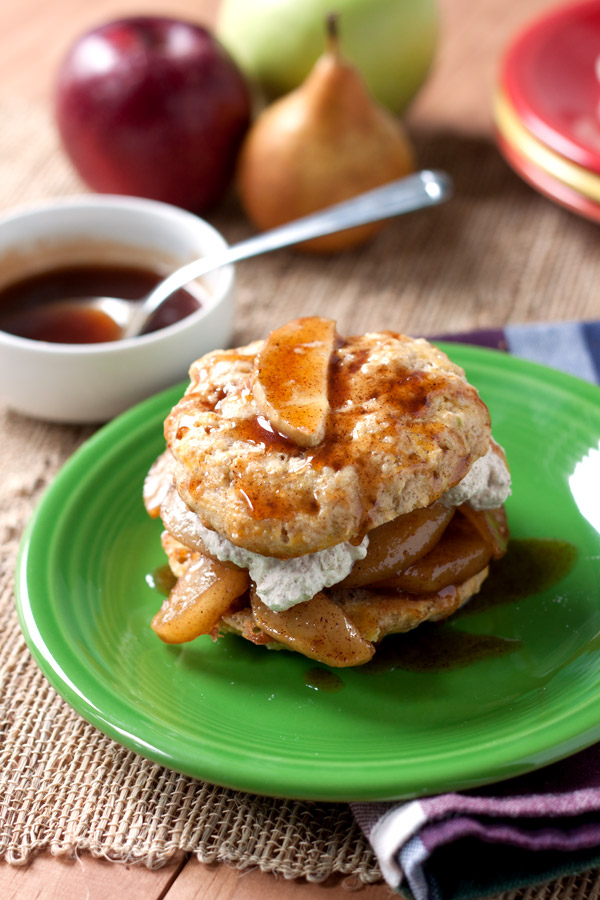 I've been learning to cook for several years now and I finally feel like I'm getting a handle on adapting recipes and improvising to suit my needs, but since I never went to culinary school or anything like that some of the science behind making food still alludes me. Baking can be especially tricky since I've been trying to use more whole grain flours and they don't have quite the same properties as white flour. Today's recipe comes from what I originally thought of as a baking failure, but through some quick thinking I was able to turn it into something pretty awesome.
This started out as a recipe for apple scones because I needed to use up some of the apples I've been getting in my CSA box the past few weeks. I like scones but have always had trouble making them on my own. I can't think of …