September 30, 2010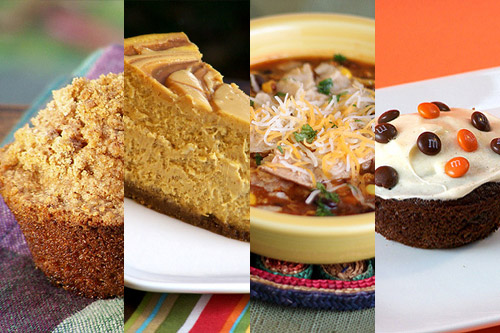 Okay, I'm cheating a little with this post. I've just gotten back from vacation so I haven't had time to try out any new recipes in a few weeks, but I did bake a bunch of muffins and breads to take on our trip and that got me looking though my recipe archives. Plus, I've seen a big increase in search engine traffic looking for soups and other Fall comfort foods, so I thought I'd make a list of my favorites.
I'll be back next week with something new, until then try out some of these great recipes:
More Recipes
September 5, 2008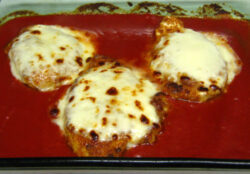 This is probably one of those basic recipes that everyone in the world (but me) knows, but I've always been scared of making food that sounded, you know, foreign. Like just because it has a fancy-smancy name that means it's also complicated to make, right? Well, there's another cooking misconception down the the drain because I found out last night Chicken Parmigiana is just about the easiest thing in the world to make. And it turned out very very good with very little effort or time on my part. That's definitely a recipe I can get behind for nights when I'm tired or just don't feel like cooking, but I still want a nice meal instead of greasy take-out or pizza.
April 17, 2013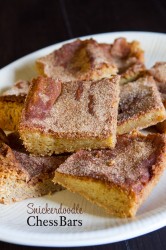 Do you ever get obsessed with a certain food and eat it every single day for weeks or even months? This is not a rhetorical question. I'm genuinely wondering if I'm crazy or not. I do this same thing with new music or TV shows on Netflix, so it may just be my personality to become obsessed with things. In this case, I've recently rediscovered my childhood love of cinnamon toast that my mom used to make for me. My new favorite afternoon snack is cinnamon toast with a cup of my favorite Earl Gray tea. I cannot get enough, even though I know that eating bread with butter and sugar on it everyday is not the healthiest thing in the world. Eventually, I'll get tired of it and move on but I can tell I'm not anywhere near that point yet.
In the …
February 18, 2009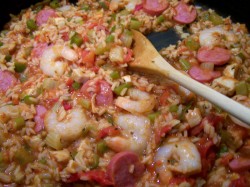 I'm way behind with posting recipes due to being overwhelmed with work lately, but I just had to post this recipe in preparation for my next baking adventure.
Next Tuesday is Mardi Gras or "Fat Tuesday" and while I haven't lived in a place that really celebrated Mardi Gras in almost 20 years, I grew up on the Mississippi Gulf Coast where it is a really big deal (not as big as in New Orleans, but pretty big). It's one of the things I miss the most about living there. Mardi Gras and my birthday (this Friday) are always closely linked me for since they are usually so close to each other. There have been a couple of years that they have even been the same day (the date of Mardi Gras changes every year depending on when Easter is since Fat Tuesday is always the day before …
October 3, 2013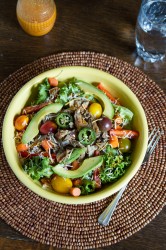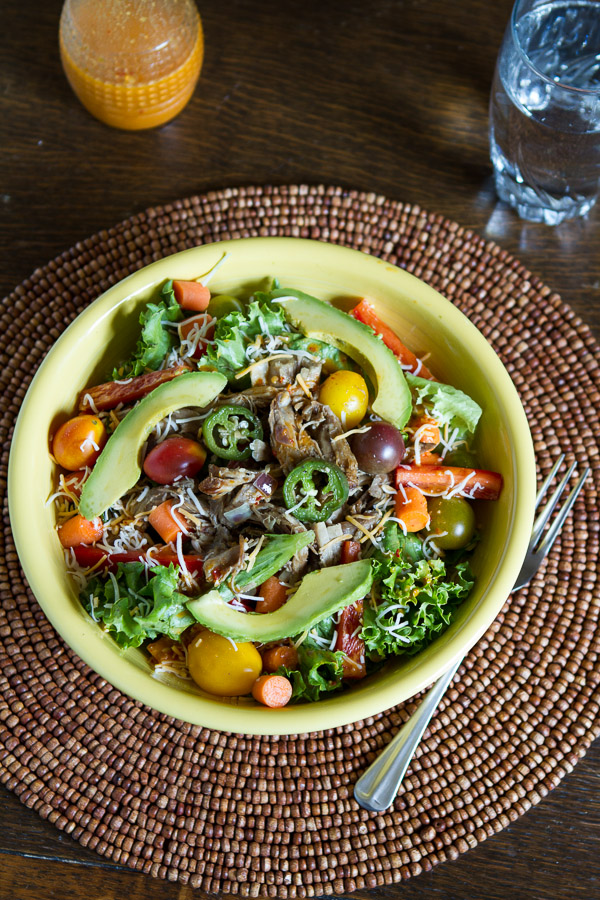 I'm not going to lie: for most of my life I've hated salad. Mostly, it's the lettuce. It's so limp and flavorless. I've never had a true BLT because the lettuce was always the first thing to be discarded from any sandwich. But earlier this year I realized the problem wasn't all lettuce it was just iceberg lettuce. So I put aside my lettuce prejudice and tried a bunch of other kinds of lettuce only to discover that they're not that bad. Especially once you add a bunch of veggies, cheese and dressing on top.
Since making that discovery I've implemented a weekly Salad Night where we eat a very large salad, usually topped with chicken. It's a simple but filling dinner on nights when I don't feel like making much effort and it saves us from ordering …
May 10, 2011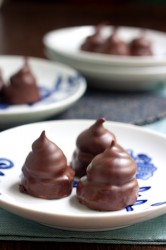 I think I'm starting to look forward our Game Nights more for the baking, than for the actual, you know, playing games. Since 99% of the cooking I do is for me and my boyfriend it's really fun to have an excuse to make something for other people. It's also pushing me to challenge myself and try new techniques. These mallow cookies are a prime example. I've been wanting to make this recipe for a long time, but it always seemed like too much effort for cookies that only one other person would see. But making them for a group of people seemed much more worth it and even sounded like the process would be really fun. Plus, these cookies are seriously impressive looking. What can I say, I like to show off. Who doesn't?
So, are these as big a pain in …
June 30, 2008
I'm always looking for new recipes for easy and fast dinners to make. But a lot of times fast and easy = boring and no flavor. The other thing I'm always looking for is good pork recipes. I have chicken dishes out the wazoo, but barely any good pork ones. The other night I was pleasantly surprised to find a recipe, which I had torn out of a Real Simple magazine ages ago, that was successful on all counts.
I paired this recipe with my absolute favorite side dish: mashed potatoes. I used to think "real" mashed potatoes were too much work and would make the kind from a box instead, but then I found this recipe and realized how simple they are to make. I probably make mashed potatoes at least once a week these days.
October 6, 2010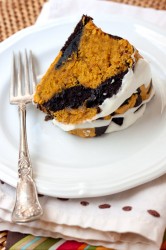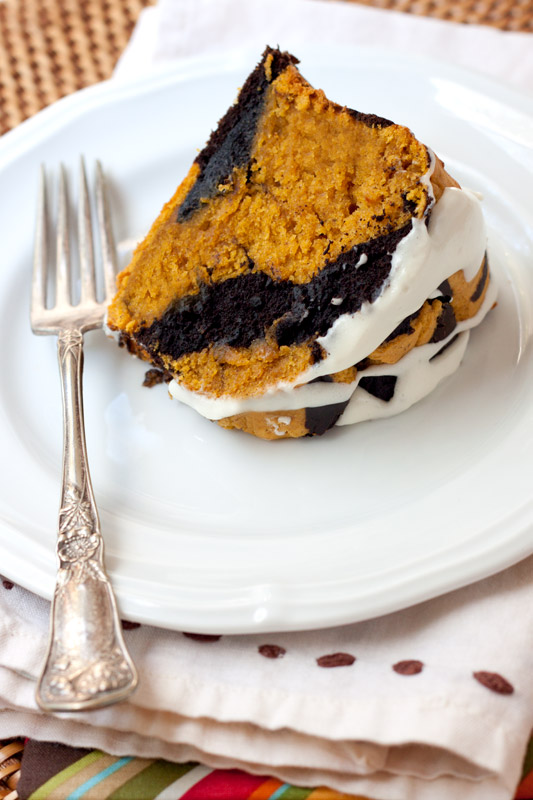 I am officially addicted to pumpkin. Maybe I'm just trying to make up for all the lost years of not eating it, but I've been making myself a pumpkin spice latte every morning and it's pretty much the only thing I'm interested in baking with lately. And did you hear? The canned pumpkin shortage is over, so it shouldn't be so hard to find it this year! I've already stocked up.
When I was going though my recipe archives for last week's Fall round-up post and remembered the Double Chocolate Pumpkin Cupcakes, I knew I wanted to make something else with pumpkin and chocolate and since we've already established that I love any kind of marbled dessert, I decided a marbled chocolate and pumpkin cake would be perfect.